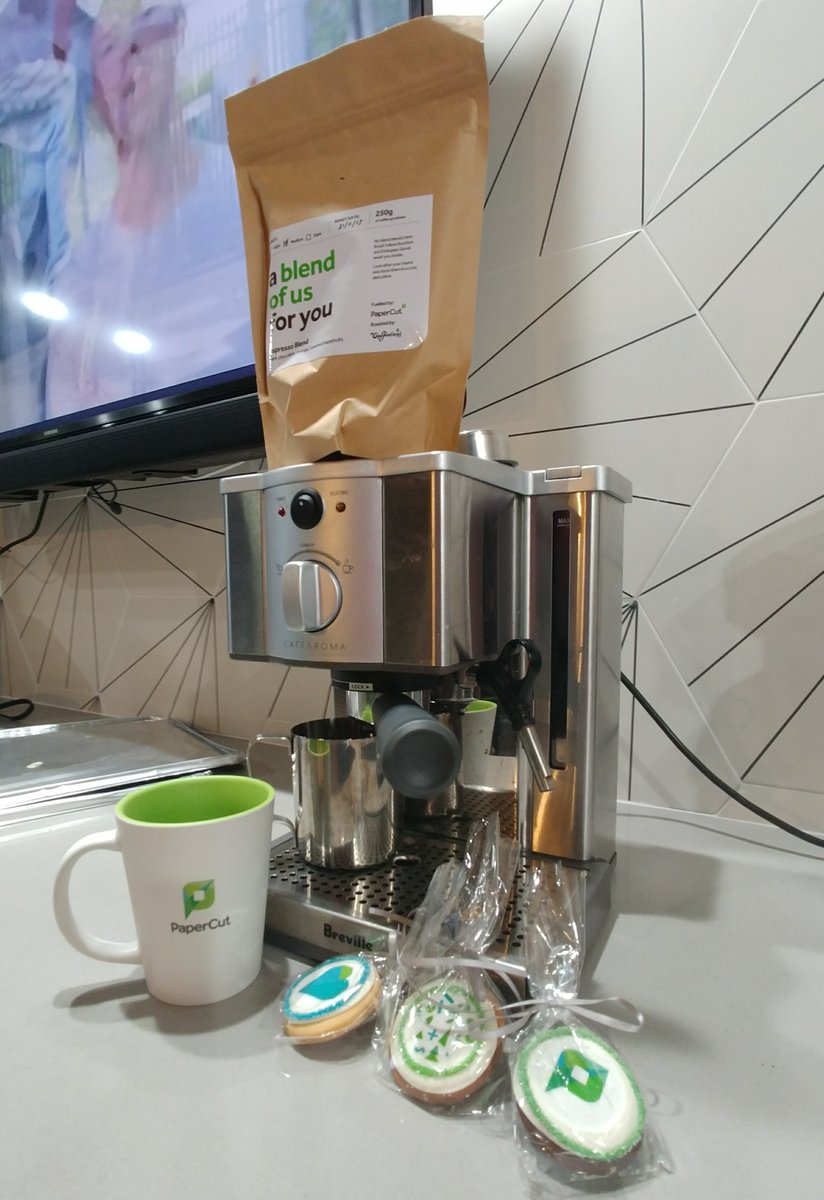 It's not secret that PaperCut has a real love for good coffee. In fact, part of the onboarding process in PaperCut's Australia headquarters requires new hires to go through barista training!
Got Caffeine? @PaperCutDev #coffeelovers #coffeetime #caffeine pic.twitter.com/qBnhZcAJec

— ecoprintQ Inc. (@ecoprintQ) December 22, 2017
To help celebrate ecoprintQ's new offices, PaperCut sent the popular distributor a gourmet coffee maker!
ecoprintQ, is a certified PaperCut Authorized Solution Center servicing all of North and South America.
ecoprintQ pilots unprecedented Customer Service entrenched in dynamic Technical support for today's Print-Scan-Fax-Copy Management Applications.
ecoprintQ is a bi- lingual Organization with over a decade of extrapolating market resources, multifaceted leader with a vast experience in management solutions addressing your growing technology needs.
---
---