Lots more announcements coming from HP and Graph Expo. Web Press, digital presses, inkjet, wide array printing, a little something for everyone! Here's their release.
CHICAGO, September 13, 2015 – Today at Graph Expo 2015, HP introduced the first HP PageWide Web Presses powered by High Definition Nozzle Architecture (HDNA) and HP Indigo 7800 Digital Press enhancements, delivering improved image quality, higher productivity and more application options to print service providers (PSPs).
The new HP PageWide Web Press portfolio, formerly branded HP Inkjet Web Presses, are built using proven HP PageWide Technology which enables new levels of performance across HP graphics, business and consumer printing platforms. Challenging the limitations of conventional high-volume printing, the two new 42-inch inkjet web presses, the HP PageWide Web Press T480 HD and T470 HD, feature HDNA technology and offer enhanced print quality with unparalleled dual-drop-weight architecture, 2,400 nozzles per inch and built-in nozzle redundancy.
"Printing technology must keep pace with the challenging market conditions PSPs face today, including higher job volume, strict color requirements and the need for competitive differentiation," said Mike Salfity, vice president and general manager, Graphics Solutions Business, HP. "HP is committed to offering industry-leading digital solutions across its PageWide Web Press and Indigo portfolios that help PSPs meet their clients' toughest demands and stay ahead of the competition."
HP PageWide Web Presses: a giant digital leap ahead
HDNA production inkjet printhead technology, a Graph Expo 15 MUST SEE 'EMS Award winner, is designed to provide enhanced print quality and performance to meet a growing range of high-value applications. The new HP PageWide Web Press T480 HD and T470 HD solutions open compelling new publishing, direct mail and general commercial printing application opportunities, including color trade publications, medical journals, posters and banners up to 108 inches long, as well as high-end retail brochures and catalogs.
These high-capacity inkjet presses feature a quality mode that enables dual drop weight per color for sharp text, fine lines, accurate skin tones, smooth gray and color transitions, as well as enhanced highlight and shadow details at print speeds up to 400 feet per minute (fpm). Additionally, new performance modes offer speeds up to 800 fpm(1) and 600 fpm(2) using single drop weights.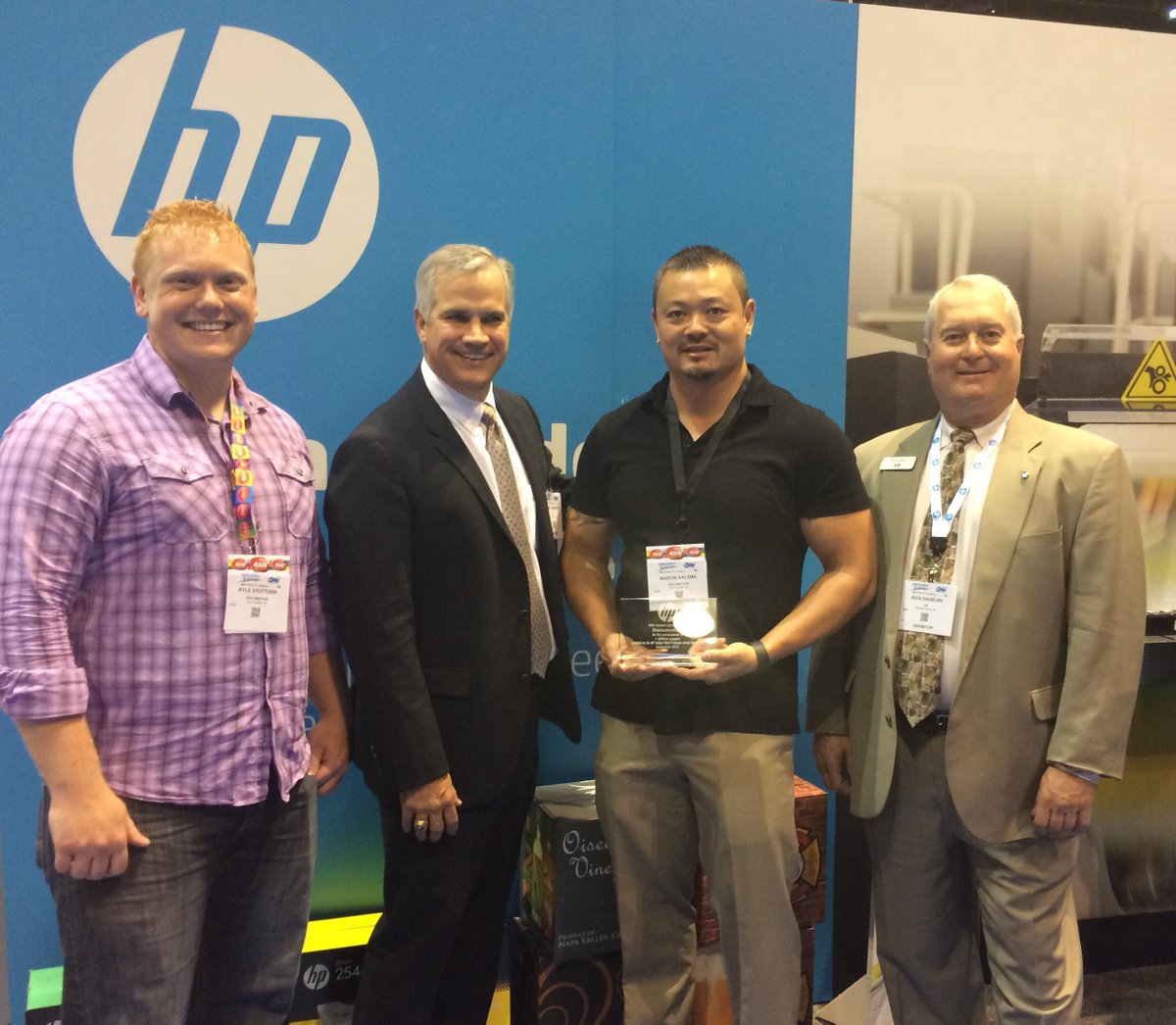 Current customers can upgrade to the new technology to take advantage of the enhanced quality and productivity enabled by HDNA. HP Financial Services helps customers simplify their investments in inkjet innovation with flexible IT investment solutions for all HP PageWide Web Presses. Customers can now lock in pricing for up to 84 months(3), securing financial predictability that aligns with business needs.
Rotomail Italia SpA, one of the largest digital color PSPs in Europe, will become the first in the world to install the HP PageWide Web Press T480 HD in its Milan, Italy-based facility.
"To address growing variable data-driven print volumes, increased demand for faster turnarounds and a desire to expand application options, our company needed to invest in high performing production inkjet technology with superb image quality that could keep up with our growth trajectory," said Giorgio Albertini, general manager, Rotomail Italia SpA. "The HP PageWide Web Press T480 HD will provide us enhanced quality and productivity, helping us deliver innovative new direct mail, commercial and publishing applications for customers."
Opening the door to additional revenue streams and an extended application range for HP PageWide Web Press customers, HP also announced:
HP Indigo enhancements simplify color management, increase productivity
The proven HP Indigo 7800 Digital Press offers enhanced on-press color management tools in press software version 11.4 as well as an in-line spectrophotometer, eliminating the need for manual color manipulations. Available this month, media fingerprinting, 3D color calibration, spot color refinement and other advanced color management tools streamline the process for color standards certifications, such as GRACoL and FOGRA, ensure accurate color matching on a variety of substrates and provide color consistency across presses and sites over time.
The HP Indigo 7800 Digital Press also features the new Optimizer, an on-press production management tool that helps manage the print queue, prioritize print jobs, plan substrate usage and improve efficiencies. The Optimizer enables continuous printing and proofing in parallel without the need to break between jobs, improving customers' productivity up to 50 percent per shift(4).
"At ProCo, the number of jobs is constantly increasing, but the runs are getting shorter, and it is critical that we manage production correctly as the process becomes more complex," said Jon Bailey, Managing Director, ProCo, UK. "The Optimizer on the HP Indigo 7800 Digital Press is already proving to be a game changer in our production flow and business growth."
HP at Graph Expo 2015
In booth 1202, HP is demonstrating the HP Indigo 10000 Digital Press, which has reached 200 installations worldwide in 35 countries, including 20 sites with multiple units. Also on display, the HP Indigo WS6800 Digital Press delivers the industry's highest crossover point in narrow-web production versus analog for the vast majority of pressure-sensitive label jobs(5). The booth will also feature samples from Graph Expo 15 MUST SEE 'EMS award-winning HP SmartStream Mosaic, including a recent campaign for a leading American brewer.
Making its U.S. debut, the 126-inch HP Latex 3500 Printer handles high-volume, dedicated application production and enables more unattended operation, with heavy-duty roll handling up to 660 lbs. and 10 liter ink supplies. HP is also demonstrating the HP PageWide XL 8000 Printer, the fastest large-format monochrome and color printer ever, offering up to 50 percent savings in total production costs(6).
More information about the latest additions to the HP Graphics Solutions Business is available at www.hp.com/go/graphic-arts. Product videos and updates are available on Facebook at www.facebook.com/HPdesigners, on Twitter at www.twitter.com/hpgraphicarts and on YouTube at www.youtube.com/hpgraphicarts.
About HP
HP creates new possibilities for technology to have a meaningful impact on people, businesses, governments and society.  With the broadest technology portfolio spanning printing, personal systems, software, services and IT infrastructure, HP delivers solutions for customers' most complex challenges in every region of the world.  More information about HP (NYSE: HPQ) is available at http://www.hp.com.
(1)      The HP PageWide Web Press T480 HD offers print speeds up to 800 fpm in performance mode.
(2)      The HP PageWide Web Press T470 HD offers print speeds up to 600 fpm in performance mode.
(3)      Financing available through Hewlett-Packard Financial Services Company and its subsidiaries (HPFSC) and its or their affiliates in certain countries and is subject to credit approval and execution of standard HPFSC documentation. Rates are based on customer's credit rating, financing terms, offering types, equipment type and options. Not all customers may qualify for these rates. Not all services are available in all countries. Other restrictions may apply. HPFSC reserves the right to change or cancel this program at any time without notice.
(4)      Based on internal HP Indigo tests and estimates based on customer job baskets.
(5)      Based on internal HP and syndicated research as well as customer validations.
(6)      HP PageWide XL 8000 printing at up to 30 D/A1 pages/minute for large-format printing of technical documents, GIS maps, and point-of-sale (POS) posters compared with printers under $200,000 USD as of March, 2015 including 36-inch wide LED printers (printing up 22 D/A1 pages/minute) and printers based on Memjet technology (printing up to 800 D/A1 pages/hour) based on internal HP testing. Production costs savings based on HP PageWide XL 8000 Printer compared with a combination of a monochrome LED printer and a color production printer, both under $150,000 USD, as of April, 2015; testing criteria and production cost detail assumptions available upon request.
This news advisory contains forward-looking statements that involve risks, uncertainties and assumptions. If such risks or uncertainties materialize or such assumptions prove incorrect, the results of HP and its consolidated subsidiaries could differ materially from those expressed or implied by such forward-looking statements and assumptions. All statements other than statements of historical fact are statements that could be deemed forward-looking statements, including but not limited to statements of the plans, strategies and objectives of management for future operations; any statements concerning expected development, performance, market share or competitive performance relating to products and services; any statements regarding anticipated operational and financial results; any statements of expectation or belief; and any statements of assumptions underlying any of the foregoing. Risks, uncertainties and assumptions include the need to address the many challenges facing HP's businesses; the competitive pressures faced by HP's businesses; risks associated with executing HP's strategy and plans for future operations; the impact of macroeconomic and geopolitical trends and events; the need to manage third-party suppliers and the distribution of HP's products and services effectively; the protection of HP's intellectual property assets, including intellectual property licensed from third parties; risks associated with HP's international operations; the development and transition of new products and services and the enhancement of existing products and services to meet customer needs and respond to emerging technological trends; the execution and performance of contracts by HP and its suppliers, customers, clients and partners; the hiring and retention of key employees; integration and other risks associated with business combination and investment transactions; the execution, timing and results of restructuring plans, including estimates and assumptions related to the cost and the anticipated benefits of implementing those plans; the resolution of pending investigations, claims and disputes; and other risks that are described in HP's Annual Report on Form 10-K for the fiscal year ended October 31, 2014, and that are otherwise described or updated from time to time in HP's Securities and Exchange Commission reports. HP assumes no obligation and does not intend to update these forward-looking statements.
© 2015 Hewlett-Packard Development Company, L.P. The information contained herein is subject to change without notice. The only warranties for HP products and services are set forth in the express warranty statements accompanying such products and services. Nothing herein should be construed as constituting an additional warranty. HP shall not be liable for technical or editorial errors or omissions contained herein.