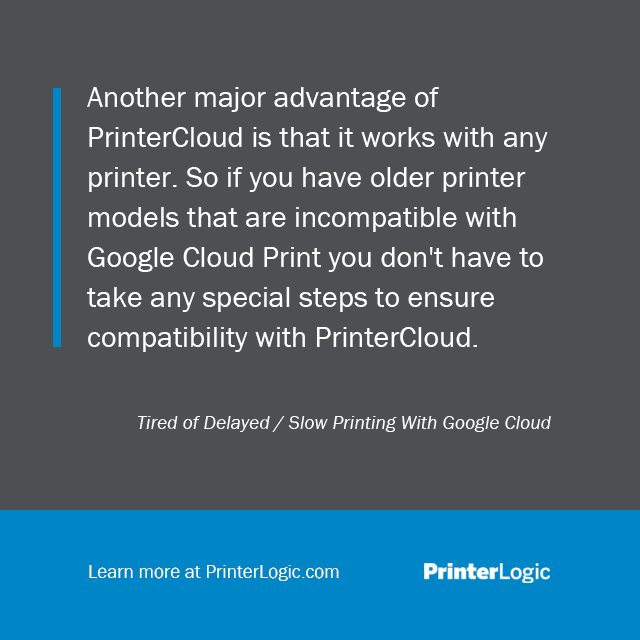 By Jordan Pusey – There are few things that annoy end users more than slow computing experiences. They dislike it when their computer is slow to boot. When it's slow to retrieve documents from a network drive. When their browser is slow to load websites. And they especially hate it when their documents are slow to print. In fact, delayed printing just might be one of their top pet peeves.
Slow printing doesn't just irritate your end users. It also makes them less productive. Rather than drumming their fingers wondering why their print jobs aren't finished, they could be doing a hundred other things that benefit your organization's mission and bottom line. And when they reach their breaking point, they call the service desk to try and sort things out, which means that both your end users and support staff are diverted from more important matters.
Organizations that make use of printing solutions like Google Cloud Print are likely to experience a cloud printing delay because of the way that most cloud-based solutions work. Whenever a user clicks "Print" in an ordinary cloud printing environment, the job has to travel from the client machine to a distant off-site cloud printing server via the WAN, then back to the local printer via the WAN again. Even cloud-based interfaces like Chrome OS still require print jobs to cross the WAN at least once. This data trip can make Google Cloud printing very slow and can even halt printing altogether when the WAN is down.
---
---