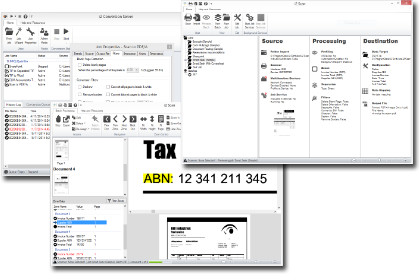 Umango is excited to announce its all new pricing. This completely restructured model means more competitive pricing to entry-level customers. So what changes have been made?
To better understand how the new licensing model works, it's important to understand the concept of a source. Sources are inputs that feed documents into Umango. Once documents are scanned via TWAIN or MFD or dropped into a watched folder a source can trigger "jobs" or work functions. So a source is a folder, an email, a TWAIN device or an MFP. Sources are the inputs for Umango to receive, convert, organize, watch, categorize, share, extract, and export.
"Umango has always been an attractive product to the SME market (due to its ease of use while still being a feature rich product). A pricing model that makes Umango more attainable at this level is an exciting prospect to dealers that target these SME customers. We're excited about the opportunities this opens for us", said Andrew Wade, President of Global Sales
The new licensing model is more scalable and can start basic, which in turn, lowers the entry level price significantly. This allows our dealers to build and customize Umango to meet the specific needs and the pricing will be modeled on the size of the install and the features required. This in turn leads to a more competitive edge into the SME market.
The new pricing is effective from 1st July in Europe and 1st August in USA. For details, contact your dealer manager or visit their website.
---