MWA recently celebrated their 12th anniversary at their Scottsdale AZ headquarters!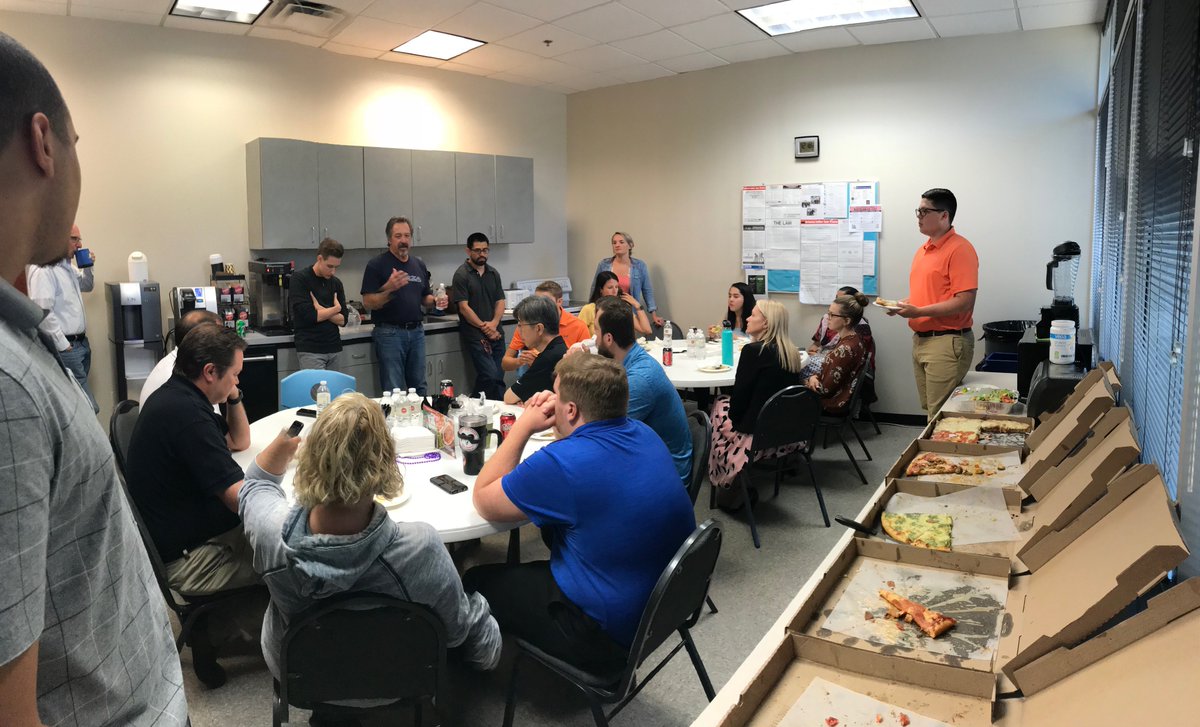 HQ had to wait an extra day to celebrate as the Boss, Mike Stramaglio was on the road at the SAP conference, running a panel with Konica Minolta's RJ Tarantino and Perry PROTECH's John Swalwell.
About MWA Intelligence, Inc. 
MWA Intelligence Inc. (MWA), an SAP Business One Gold Partner and one of 5 OEMs worldwide, provides innovative enterprise-class solutions for dealerships to sustain competitive advantages within the imaging channel.
MWA FORZA, built on the SAP Business One platform, is a fully streamlined ERP solution centrally focused on delivering maximum efficiency and effectiveness in a vertical market. Having control over all functionality of every business process enables dealerships to have full transparency unparalleled in the marketplace while simultaneously managing vast amounts of data. Designed with open-architecture, organizations are allowed to freely seek out opportunistic growth without being hindered by inadequate solutions. MWA FORZA automates daily routine processes so dealerships can focus on making critical business decisions armed with smarter IT capabilities.
For additional information, please visit the MWA Intelligence corporate website: www.mwaintel.com
---
MWA, Konica Minolta and Perry PRO TECH Present at SAP Conference