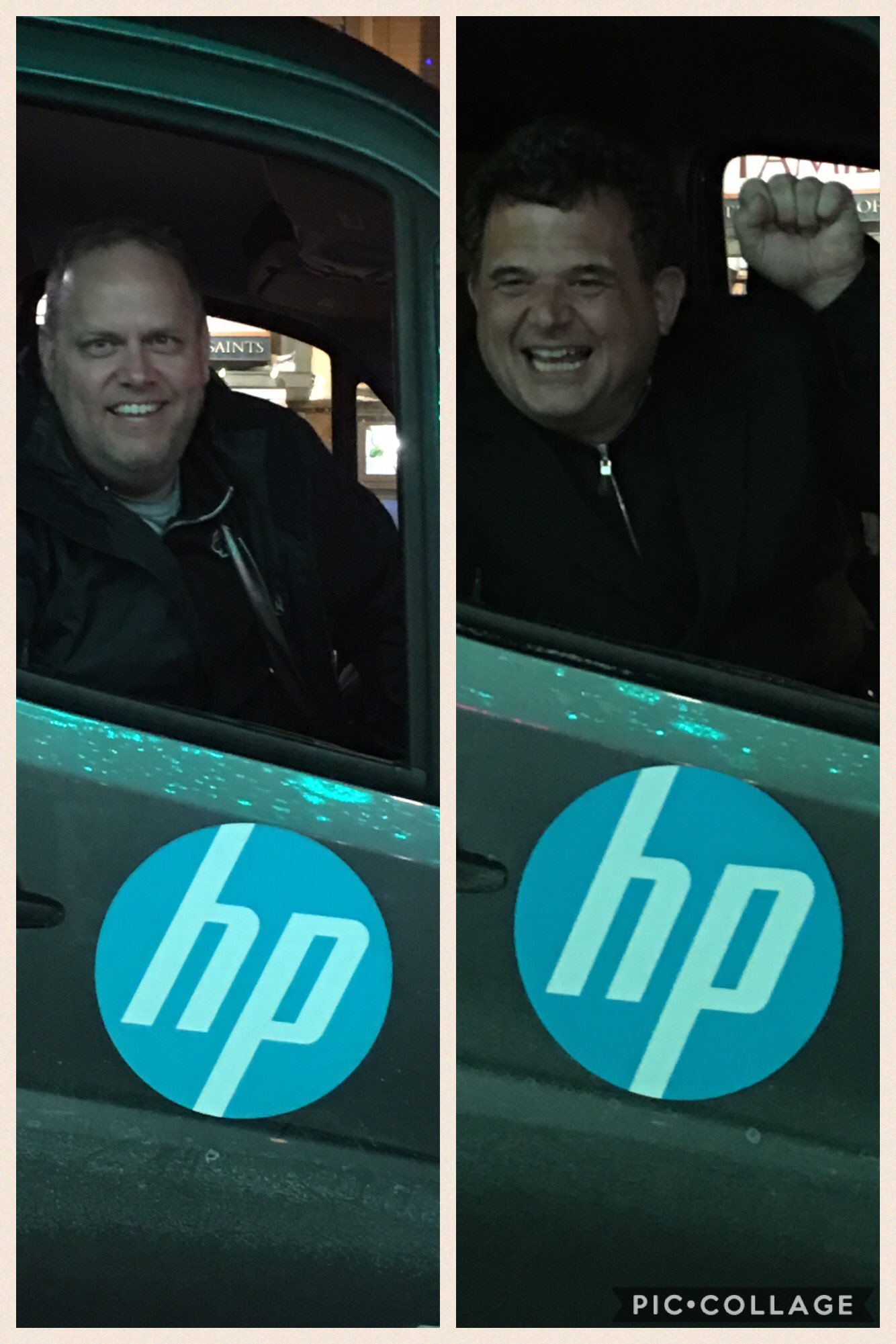 HP has been a longtime sponsor of the Sundance Film Festival. Several years ago I got to attend when they held an analyst briefing in Park City during the annual event. This was one of the best meetings I had ever been to.
As a major event sponsor, HP has all the right tickets, knows all the right things to do, places to go and movies to see. Their signage is all over Park City and you get a sense of how big-time HP really is.
This year, pictures surfaced of several well-known dealers at The Sundance Film Festival, clearly as HP's guests (Steve Gau of Marco and Doug Pitassi of POA pictured above).
A picture is still worth a thousand words, so I don't need to write much about this. Things are quiet on the media side with respect to HP's charge into the BTA channel, primarily due to the fact that they can't talk about many of their future plans until the Samsung deal closes.
Without much they can publically say, HP is already reaching out to some of the highest profile dealers and schmoozing them.
Will this approach make inroads with the imaging dealer channel? Those smiles say it all.
Stay tuned, more to come as this continues to unfold!
---