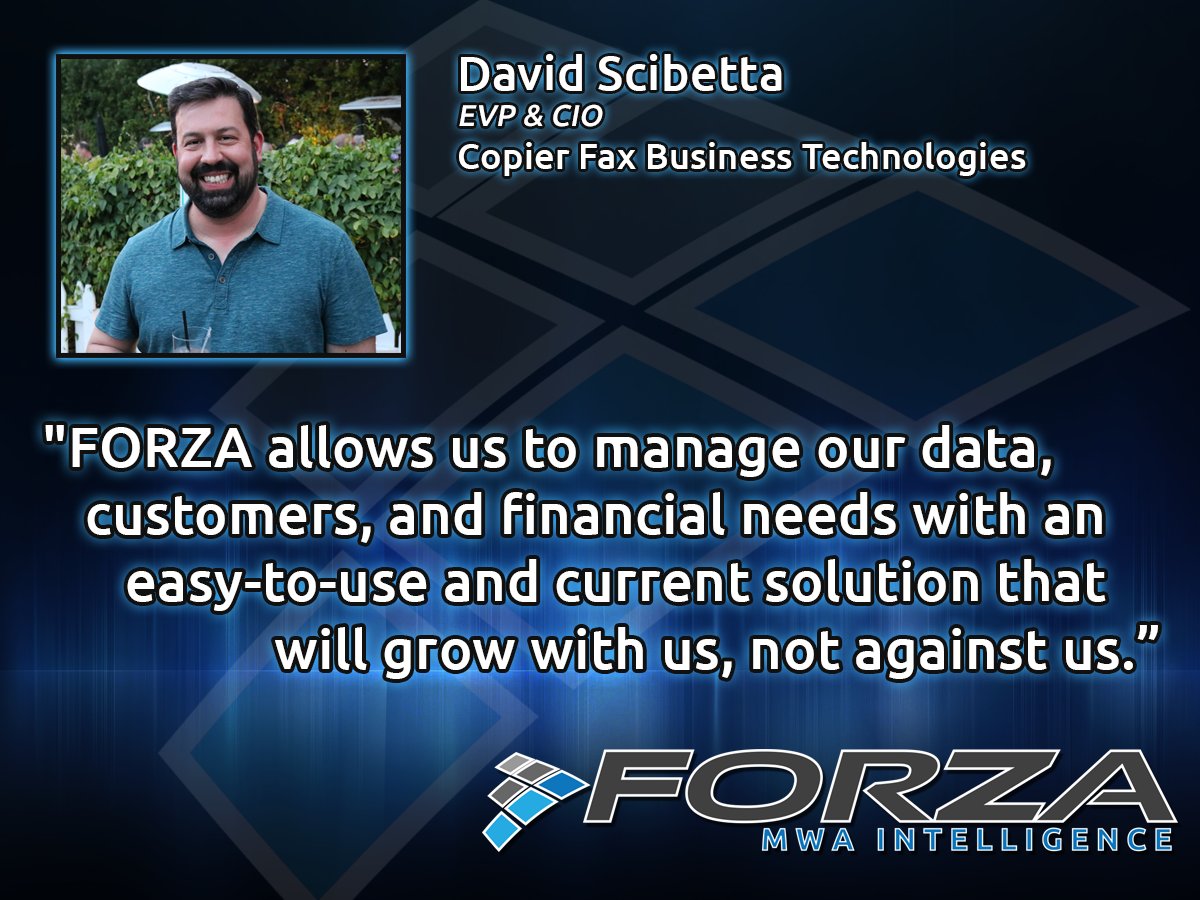 At MWA, our goal is to create an industrial proliferation coinciding with prolonged success.
We have heard the imaging channel's need for a true ERP, one for the industry, and have answered the call.
Learn first-hand why dealers have made the switch to MWA FORZA for the future of business growth and prosperity.
---
---
MWA FORZA and GreatAmerica Introduce Cash Posting Integration